Driver Medicals Wigan From Only £47
Medical & Eye test only £47
Clinic in Wigan 
Cash payment available
Cheapest in the UK 
HGV/D4/PCV Medical Wigan
Welcome to Motor Medicals Wigan, your premier destination for driver medical services in the UK. As the country's leading provider, we specialize in D4, HGV, bus, and taxi medicals, ensuring that you're in top condition to hit the road safely. Our newly opened Wigan location extends our commitment to comprehensive and professional driver medical assessments- our expert team is dedicated to offering you top-notch services that prioritize your well-being. Choose Motor Medicals Wigan for unparalleled medical expertise and peace of mind on your journey.
Our Wigan Driver Medical Clinic: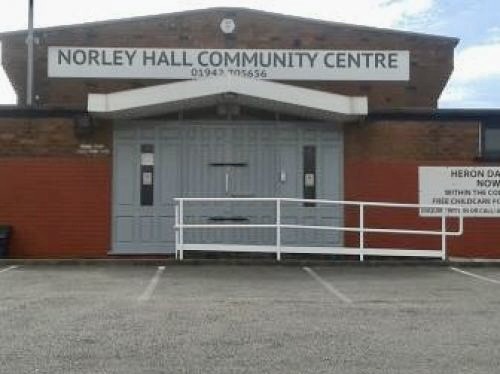 FAQs About Motor Medicals Wigan Clinic
Completing Your Medical in our Wigan Clinic
D4 Driver Medicals in Wigan:
In Wigan and in need of a D4 driver medical assessment? You've found the right place at Motor Medicals. We pride ourselves on providing top-notch D4 medical evaluations suitable for both professional drivers and individuals. Our focus? Ensuring your utmost safety and readiness for the road. Let's get you booked. Reach out on 01942 925 685 or book online
HGV Driver Medicals: Comprehensive Checks for Heavy Vehicle Operators
Safety first! At Motor Medicals Wigan, we know the importance of health for HGV drivers. Our clinic is primed to offer detailed health checks tailor-made for those behind the wheel of heavy goods vehicles. Ready to ensure you're fit for the journey? Dial 01942 925 685 or schedule your appointment online.
Bus Driver Medicals
Trust Motor Medicals Wigan for all your bus driver medical needs. Our bespoke medical checks are crafted with bus drivers in mind, ensuring you're at your physical best for the journey ahead. Have queries or ready to book? We're here for you. Contact us on 01942 925 685 or book directly online.
Taxi Medicals in Wigan: Stay Fit for Every Fare
For every taxi driver in Wigan, health isn't just personal—it's professional. At Motor Medicals Wigan, we offer meticulous taxi medical checks to make sure you're in top shape for every ride. Keen to keep your health in check? Ring us at 01942 925 685 or reserve your slot on our booking page. See our dedicated taxi medical page for an in-depth look at what we can offer.
C1 Medicals for Paramedic Students
Destined for a paramedic career? At Motor Medicals Wigan, we understand the pivotal role of the C1 medical assessment in your journey. That's why we provide thorough evaluations to ensure you meet and exceed the necessary standards. Kickstart your path to becoming a paramedic with our expert assessments. Book now by calling 01942 925 685 or schedule online. Your future awaits, and we're thrilled to be a part of it.
What Our Customers Say
At Motor Medicals Wigan, our commitment to excellence is reflected in the feedback from our valued customers. With over 1,000 reviews on reviews.io and more than 800 reviews on Google, our customers consistently praise our top-notch services, professionalism, and dedication to their well-being. We take pride in helping drivers across various sectors achieve their medical certification needs. Discover what our satisfied customers have to say about their experiences with Motor Medicals Wigan.
How to Book
Booking your driver medical assessment at Motor Medicals Wigan is hassle-free and convenient. You have two simple options to choose from:
Online Booking
Visit our booking page and follow the user-friendly instructions to select your preferred service, date, and time. It's quick and easy, allowing you to secure your appointment in just a few clicks.
Call Us
To speak directly with our friendly staff and book your appointment, dial 01942 925 685. Our team will assist you in selecting a suitable time slot and provide any necessary information.
Experience the ease of booking with Motor Medicals Wigan and ensure your driving medical needs are met promptly and professionally.

Booking couldn't be easier
Use our online appointment system to make an appointment at a location local to you.