HGV/D4 Medical Huddersfield
Only £47
HGV Clinic In Huddersfield
Eye Test Included
Cash payment option
No Hidden Costs
Affordable Driver Medicals In Huddersfield
Motor Medicals Ltd is the leading provider of driver medical assessments in Huddersfield. Our DVLA-approved clinics are staffed by GMC-registered doctors who offer a range of occupational health assessments, including HGV medicals, D4 medicals, and commercial driver fitness exams. With over 1000 verified 5* reviews and affordable prices with no hidden charges, you won't find a better value in Huddersfield. Book your assessment today through our online booking page or by calling us on 01484 627 668.
FAQs About Huddersfield Clinic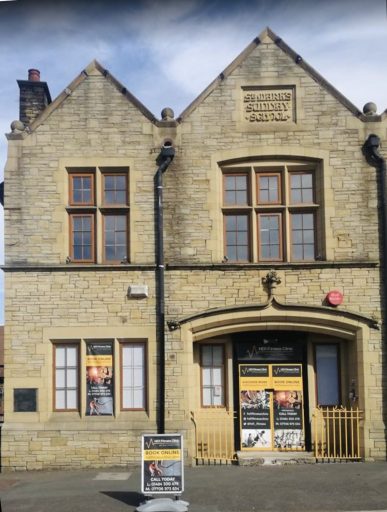 Motor Medicals LTD- Your One Stop Shop For Medicals In Huddersfield
Discover Convenient and Affordable HGV Medicals in Huddersfield with Motor Medicals Ltd
Are you in need of a Group 2 standard driver medical assessment for your HGV license renewal? Look no further than Motor Medicals Ltd – the leading provider of commercial driver medicals in Huddersfield and the surrounding areas.
At Motor Medicals Ltd, we offer a comprehensive range of driver medical services designed to help professional drivers maintain their licenses and stay compliant with DVLA regulations. Our experienced GMC registered doctors are trained in conducting HGV medicals and occupational health assessments, ensuring that your health and fitness to drive are fully assessed and reported to the DVLA.
More About The Medical
Our HGV medicals are comprehensive and include a full physical examination, urine analysis, blood pressure check, and eye test. Our doctors will assess your medical history, lifestyle, and any medications you may be taking to ensure that you're fit to drive. We'll also check for any underlying medical conditions that may affect your ability to drive safely, such as diabetes, sleep apnea, or epilepsy. With our expert medical assessments, you can rest assured that you're fully compliant with DVLA regulations and ready to get back on the road.
Over 1000+ Verified 5* Reviews Online!
Our Huddersfield clinic is conveniently located and fully equipped to provide fast, efficient, and cost-effective services to our clients. We offer flexible appointment times, including evenings and weekends, to suit your busy schedule. Plus, with over 1000 verified 5* reviews online, you can trust us to provide a top-quality service that meets your needs and exceeds your expectations.
We pride ourselves on being the most affordable provider of HGV medicals in Huddersfield, priced at just £47. That's including the eye test and with no hidden charges. Booking an appointment with us is quick and easy – simply book online or call us directly on 01484 627 668.
Make Your Appointment
Whether you're a professional driver, a transport company, or an individual seeking a commercial driver fitness exam or a D4 medical near me, we've got you covered. At Motor Medicals Ltd, we understand the importance of maintaining your license and keeping your career on the road. Let us help you stay on track with our reliable, efficient, and affordable driver medical services.
Book your appointment today and discover why we're the go-to provider of HGV medicals in Huddersfield.