D4/HGV medical Rotherham for Only £47
Medical & Eye test only £47
Clinic in Rotherham 
Next day appt available 
Cheapest in the UK 
Expert Driver Medical Assessments in Rotherham
Motor Medicals Ltd offers expert driver medical assessments in Rotherham. Our team of experienced doctors specializes in HGV driver medicals, D4 driver medicals, truck driver medicals, and DVLA medical assessments. We are committed to ensuring that drivers in Rotherham meet the necessary medical requirements for their licenses. With our affordable prices and excellent service, trust Motor Medicals Ltd for all your driver medical needs in Rotherham.
Our Rotherham Driver Medical Clinic: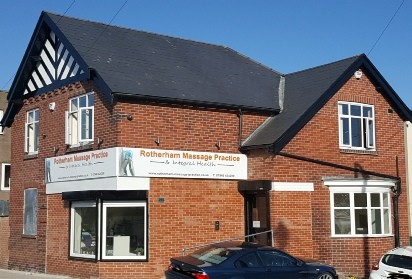 FAQs About Motor Medicals Rotherham Clinic
Completing Your Medical in our Rotherham Clinic
HGV Driver Medical, D4 Driver Medical, Truck Driver Medical, DVLA Medical
At Motor Medicals Ltd, we are your trusted provider of driver medical assessments in Rotherham. Our experienced doctors are highly trained in completing lorry driver medical assessments, including HGV, PCV, and LGV. With years of expertise, they will guide you through the process and ensure that your D4 medical form is accurately completed. Rest assured, an eye test is included in our medicals, so you don't need to visit the opticians beforehand. Plus, all of this is available at an affordable price of only £47!
Taxi Driver Medicals in Rotherham
If you require a taxi/private hire medical in the Rotherham area, look no further than Motor Medicals Ltd. We are approved by several councils throughout the country, including Rotherham. For more information on the specific council requirements, please visit our taxi medical page.
Paramedics (C1) Medical in Rotherham
Are you nearing the end of your paramedic science training and need a medical to get behind the wheel? Book with us today to have your C1 medical completed in Rotherham by our GMC registered doctors. We take pride in offering the cheapest C1 medical in the UK at just £47! For more information on our C1 Medical services, please visit our ambulance medical page.
Ready to Book?
With over 1000 5-star reviews online, we are committed to providing exceptional care throughout the entire medical process. If you have any questions or require further information, please visit our FAQ page or call our dedicated team today at 01709 911 955.
We look forward to welcoming you to our Rotherham clinic!

Booking couldn't be easier
Use our online appointment system to make an appointment at a location local to you.